iFo ehf is located in the beautiful landscape of Iceland.
We Work Hard To Provide You Our Best Quality Gel From A High Quality SeaSalt.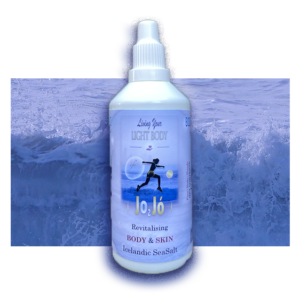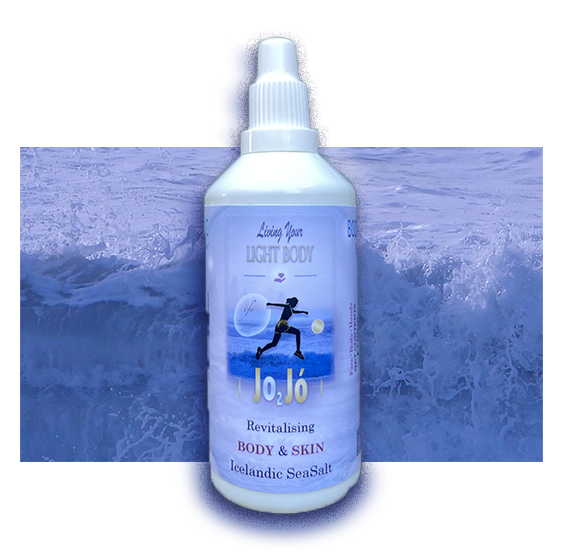 Our speciality is binding of chloride ion from SeaSalt in a soothing organic body gel that is quickly absorbed into the skin to help revitalise the body.
Chloride Ion is a chlorine anion that forms the negatively charged part of certain salts and is an essential electrolyte located in all body fluids responsible for maintaining acid/base balance, transmitting nerve impulses and regulating fluid in and out of cells.
We are pleased to announce that we are introducing Chloride Ion, a vital mineral from SeaSalt, bound in a new generation body gel.
* JoJó iFo

Beneficial for Skincare and Physical Activity.
Icelandic Water
Perfectly Pure
Icelandic SeaSalt
Fresh Crunchy Flakes
Sodium Alginate
Seaweed Emulsifier
Product manufactured with
Electrolysis and Frequency.
May help to increase oxygen levels
in the body
which benefits to
*  create more energy
*  eliminate toxins from the body
*  strengthen the immune system
Optimal levels of oxygen can
*  improve mental clarity
*  improve wound healing
*  help fight cancer cells
SHAKE BOTTLE BEFORE USE
DROP ABOVE THE SKIN
MASSAGE UNTIL ABSORBED